REVIEWS
You Don't Have to Take Our Word for It!

Here's what some of our satisfied customers have to say about Alternative Automotive: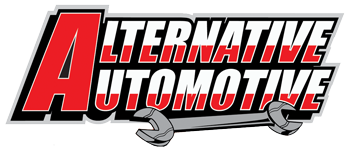 Engine & Transmission
Had an oil change, coolant flush, and the front end rebuilt on my 2001 F-150. Drives like new now. They also service my Lincoln. Prices are reasonable and I really like both Mike and Karen. I've found my mechanic for life!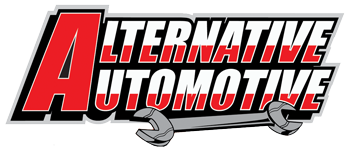 Import Cars & Trucks
I really appreciate for Mike and Karen taking the time to take in my little old 05 Nissan Sentra in and getting it the proper help it needed...still needs a little more work done so I will be back again. And it's very close to home so it helps a lot. Thank you, Mike and to your whole crew!! You guys are so lovely and welcoming.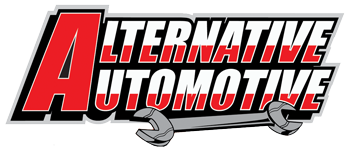 Wonderful experience and even better people! I will never take my car anywhere else!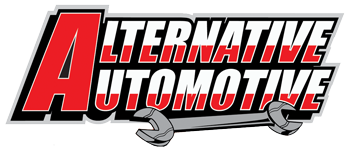 Car & Truck Care
I've been using Alternative Automotive for ten years. For routine maintenance, trouble shooting and repair. My 2006 Ford F-150 is looking at 225,000mi and it runs like new. Karen and Mike have become loyal trustworthy friends. The work has always been priced fairly and completed timely. Mike treats your vehicle like he's working on his own car or truck. Always updating his equipment to keep up with the tech, using the current software, and always telling you the truth about were your money is best spent. Five Stars in every category.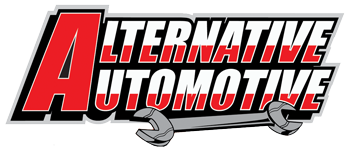 I was so impressed with how quickly they got me in and how quickly they got my car fixed and back to me. I was updated and services were explained to me before each issue was fixed. I felt the charges were very reasonable as well. Everyone there that I dealt with were very friendly and courteous. I will certainly use them for any other work I might need and highly recommend them to anyone who needs any type work on their vehicle.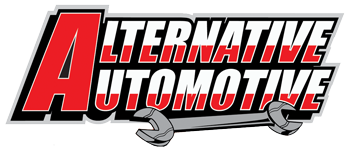 Electrical Services
The back latch actuator on our 2018 KIA Sedona went bad. Thankfully Mike and his crew over at Alternative Automotive got me in and out within a couple of hours. The price was fair, the service was excellent, and I would definitely recommend them.
The only mechanic you should go to if you live in the Tulsa area!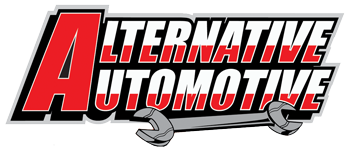 They say what they do & do what they say!! Unheard of in this day & time!! So refreshing to have! Was great to do business with this business! Very glad we found them, they are go to for automotive repair. They do just about anything & will do it right! They stand behind all their work & communicate with you & even afterwards to make sure everything works well. Who does this? THEY DO IT!! They are a blessing & refreshing!!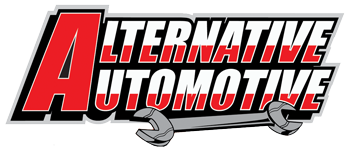 I will always use Alternative Automotive for all my car needs from now on! What an amazing experience!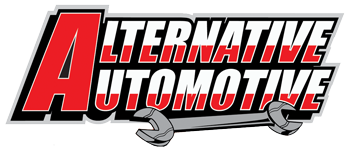 Transmission Services
Mike and ctee very professional and clean on doing a transmission in my wife's 2014 Silverado. Very pleased with work not even a fingerprint left behind great job.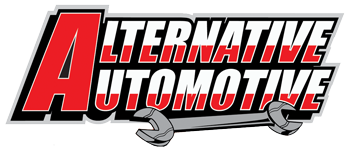 One phone call and my issue was resolved.
My wife and I highly recommend Alternative Automotive. Fast, friendly, and fairly-priced service. It's so nice to find a repair shop in Tulsa that we trust our vehicles to.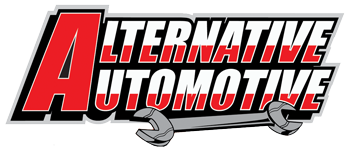 I've been going to Alternative Automotive for 20 years. They have great service and operate with integrity!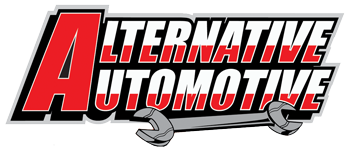 Not a better mechanic anywhere. Period. And the best thing of all, Mike is as honest as a summer day is long. He will NEVER sell you a service or part that your vehicle genuinely doesn't need. He will even offer a cheaper idea for you if you're in a pinch to help. I own 5 cars and no one but Mike touches them. -And, I have sent many people to him and everyone of them will say the same as me.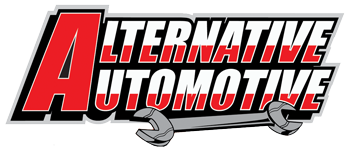 Import Cars & Trucks
Mike and his staff are top notch. They are professional, communicate the status of your vehicle, and are honest. I will be bringing my Mazda back to Mike and his crew from now on.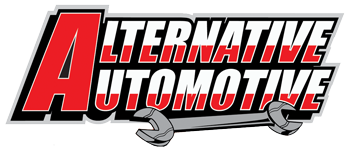 Love this crew! I wouldn't take my car anywhere else. Very professional and diligent!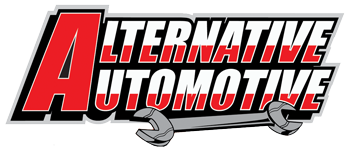 Have used them for the past four years. Honest, fast and good price.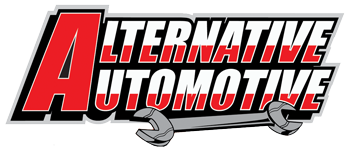 Best experience! Explains everything even if I don't understand. :-) Treats my car likes it was his wife's!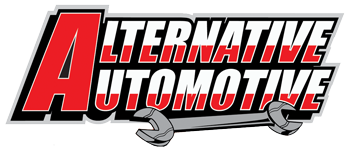 Engine Maintenance
Mike got me in quickly for a rattling noise, took time to explain the process to diagnose before I left my car for the day, called me by 2pm to let me know the car was fixed and took time again on the back end to explain the problem and the fix. All for an incredibly reasonable expense. This shop was efficient, courteous and highly knowledgeable. Everything you need when your sole source for getting around is broken. I strongly recommend them!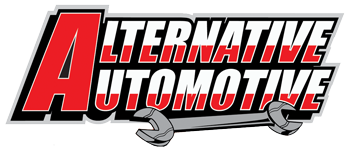 Mike and Karen are the best! We had a car that had been sitting a while that was going to be my son's first car so we had them check it out after my parents recommended them. They told us all the urgent needs and what could wait, and then fixed what was needed at a very reasonable price. Mike even spent 45 minutes showing my son and I everything about the car and how it works and tips a new driver needs to know. We learned so much! He is very knowledgeable about cars and is excited to educate others, always willing to explain why and answer my questions. Mike and Karen are also people of character who love the Lord and are quick to make things right if something seems like it isn't. We now trust them completely with all our vehicles and we are so thankful to have an honest and experienced mechanic to take care of us!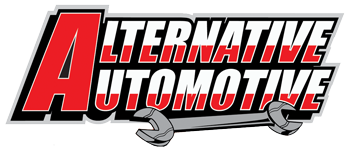 Engine & Transmission
My mother had an issue with her 2009 Ford V8 Sport Trac jerking as it was driving on the highway. She took it to a dealership that wanted to replace the transmission for 6800 dollars. We heard about Mike at Alternative Automotive and took the vehicle to him. Based on his experience, he suspected right away that the truck did not need a new transmission, but merely a tune up! He tuned it up and even did a BG transmission service. Mike saved us thousands of dollars and for that we are grateful!! The truck runs great. Found a new mechanic to rely on with Alternative Automotive.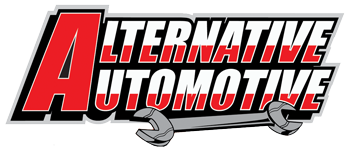 Mike is awesome! I took my car to him after having it with another mechanic for 9 weeks without getting it fixed. Mike had it working very quickly. I would highly recommend Alternative Automotive.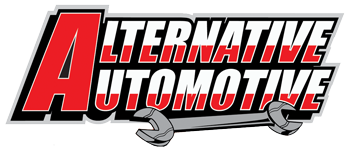 Quick Lube Services
The owners and mechanics at Alternative Automotive are very honest. I have no worries when I get repair work done or an oil change. I know they will always do a fantastic job and the cost will always be appropriate for the work done. The owner, Mike always explains what repair needs to be done, and I know it will be done in a timely manner. It is a great relief for me to be able to trust any work that is done on my vehicle. Thank you Alternative Automotive!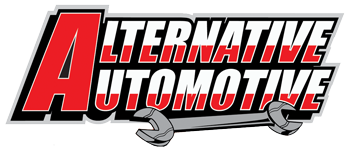 Great service every time.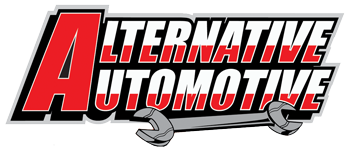 Very good diagnostic and automotive service.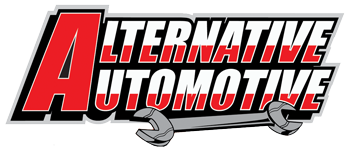 Really liked these folks. friendly, knowledgeable, and reasonably priced. I felt comfortable through the entire experience. Thanks Alternative
I am so happy that I found a reliable and professional auto repair shop in Tulsa. I was very pleased with the work done on my vehicle at Alternative Automotive. They are very honest and professional and the cost was lower than I would have paid at a dealership. I will definitely return for future jobs on our vehicles.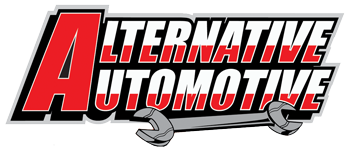 Karen and Mike are wonderful! Honest, thorough and quick service with kindness and smiles. My vehicle is running like it's brand new. With sincere gratitude and appreciation.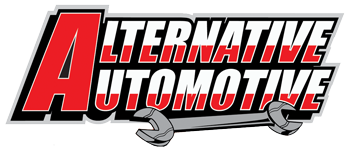 From the minute you walk into their shop, Mike and Karen will make sure you get the best treatment for both you and your car. They are very knowledgeable, and the work is second to none.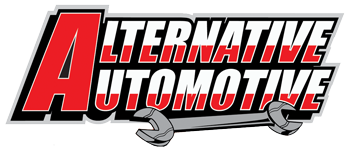 Domestic Cars & Trucks
Came in to replace a door latch on an 02 Mustang. Mike quickly diagnosed that there was in issue with the hinge too, and replacing just the latch would not be a permanent fix. Excellent service, in and out in one day. Less expensive than a dealership too. Feels great knowing I now have a relationship with a great mechanic who can do anything I need to my Ford.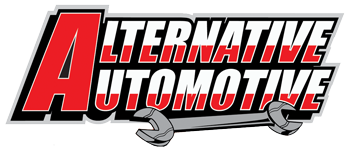 Engine & Transmission
Had an oil change, coolant flush, and the front end rebuilt on my 2001 F-150. Drives like new now. They also service my Lincoln. Prices are reasonable and I really like both Mike and Karen. I've found my mechanic for life!
Phillip R Johnston
join our team
We are currently on the lookout for the following: